Westmount Road
Eltham
SE9 1XX
Our church is now open for worship.
Return to worship – Covid 19 Protocol
QR codes  are installed at the entrances to the church and the halls.
Those of you with the NHS Covid-19 App on your mobile phones are invited to scan the code whenever you enter the premises. It should be reiterated that we are already taking details of everyone present in accordance with the regulations, but the use of this App should speed up any response to a positive test.
Please remember to maintain social distancing at all times and leave the premises immediately the service ends.
Face coverings should be worn at all times.
Our church is located on the corner of Westmount Road and Earlshall Road in Eltham.  
We have a car park alongside the church hall for a limited number of cars.  Alternative parking is available in the surrounding streets (subject to some restrictions).
The B16 bus stops in front of the church. Eltham Railway Station is a 10 minute walk away.
Minister: Rev'd Richard A. J. Grocott BSc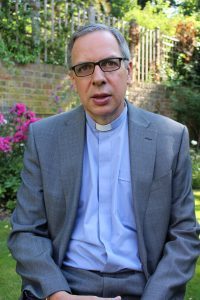 GDPR – as part of the steps the church is taking to comply with Data Protection regulations,
a Privacy Notice has been placed on the noticeboard in the Cafe and is available for all to read.