Westmount Road
Eltham
SE9 1XX
Message from Rev'd Richard Grocott:
I write to you all at this difficult time of a global pandemic caused by the coronavirus. It is with great sadness that I have to tell you all that in line with government advice that we should limit social interaction in order to slow down the progress of this virus, the Methodist Church, at Connexional and District level has recommended that all Methodist worship, with the exception of funeral services, should be suspended for the time being.
Our church is located on the corner of Westmount Road and Earlshall Road in Eltham.  
We have a car park alongside the church hall for a limited number of cars.  Alternative parking is available in the surrounding streets (subject to some restrictions).
The B16 bus stops in front of the church. Eltham Railway Station is a 10 minute walk away.
Minister: Rev'd Richard A. J. Grocott BSc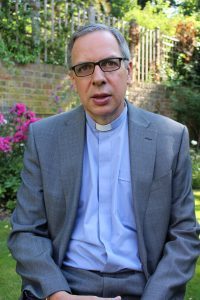 GDPR – as part of the steps the church is taking to comply with Data Protection regulations,
a Privacy Notice has been placed on the noticeboard in the Cafe and is available for all to read.